What's new in Manila's retail scene? Well, if you're into chic flats and want to get into the youthful school spirit then Shoebox may have the right thing to keep you cheering. The latest collection featuring classic flats in loafer inspired design comes in your favorite alma mater hue. With eight cute color combinations to choose from, these everyday dependables are definitely stylish and good for walking. So which school are you from?

After last season's bold color blocking, graphic appeal is still on the radar in the coming months ahead. Retail brand Tint is currently taking the minimalist look with a twist in refreshing tones with hints of detailing. From bold to subdued, the latest collection is echoing a feel of modern simplicity. Chic graphics are moving to new territories and is here to stay.
Environmental is chic. Now on their third year, Echostore continues to bring to the market organic and recycled products that contribute to rebuilding and saving our planet. Aimed in promoting a sustainable lifestyle, the selfless brand continues to support communities in creating and developing a variety of alternative products(from consumer to fashion to household) that are harmless to our environment and make a difference.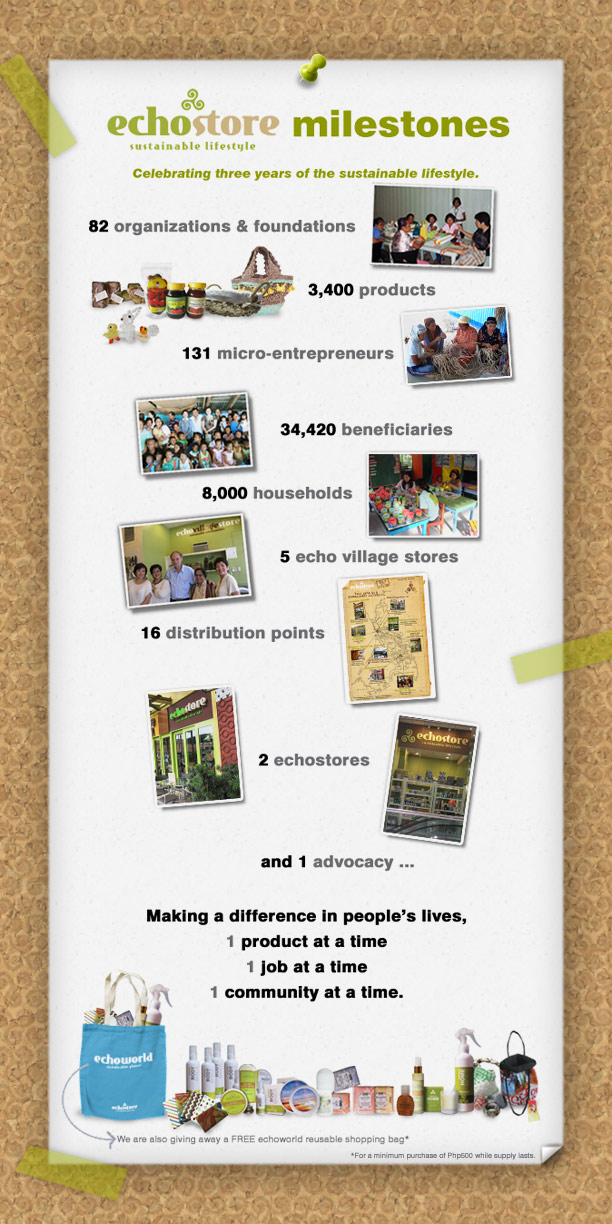 Cebu jewelry designer Dianne Espera is celebrating 4 years in the retail business with SEPA. Quirky, stylish and trendy, the small scale jewelry brand has come a long way and is definitely one of Cebu's pride. SEPA's chic standout creations come in limited quantities and are quite affordable. In Manila, these must-have pieces are available in TRU(2F Powerplant Mall) and Religioso(2F Greenbelt 5).
In fashion, change is inevitable. The notable Philippe's salon is moving to higher grounds under a new name "ELEVATION". Distinct and established in the salon industry, their trendy and up to date approach to hair care is remarkably one of the best in the town. There are no new faces, same team but with new offerings which is something to look forward to. ELEVATION is the hair apparent and one of the frontliners in the business noteworthy of cutting-edge style.
And from the country's pride in bags marked by global distinction, ARANAZ creates another masterpiece made from coconut shell--the PAVO REAL bag. Loving the ingenious creativity and high level of craftsmanship to produce this work of art that represent the excellence of Pinoy talent. A statement piece that's definitely a must-buy and something the Filipinos can be proud of.
T

he PAVO REAL bag from the ARANAZ DELUJO Collection: made of coconut shell with 24K dipped gold and turquoise stones.